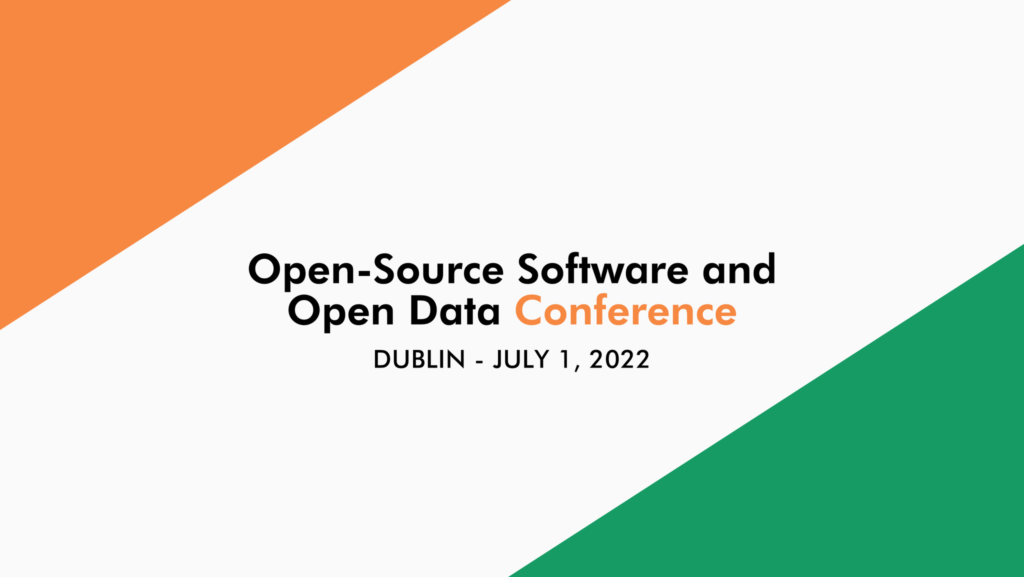 OVERVIEW
The Code for Ethics event on July 1st will be the first time the Open Ireland Network can gather in person to talk open-source, where it can be used and how it can be beneficial to organisations. We've partnered with the organizers to invite some amazing speakers for an impressive set of presentations and panel discussions.
Minister Ossian Smyth will be coming along to give a welcome address. He'll be joined by Martin Callinan (Director, Source Code Control; Co-founder OpenUK); Danese Cooper (Open Source Advocate; Founder & Chair of InnerSource Commons), Mark Gibbs (Co-founder, Code for Ethics), Jovanka Gulicoska (DevOps Engineer, Keitaro), Leslie Hawthorn (Senior Manager, Red Hat OSPO), Michelle Kearns (Head of IT, Boots Ireland), Rhoda Kerins (Head of Open Data Unit, DPER), Barry Lowry (Irish Government CIO, DPER), Gar Mac Criosta (Chair, Public Health Advisory Committee at Linux Foundation; Product Manager HSE), Stuart Mackintosh (CEO, OpusVL; Co-founder, Open UK), Joel Ratnasthoy (CEO, Interneuron), Phil Weir (Exec Director, Flax & Teal; Director, OpenUK), John Whelan (OSPO Manager, Trinity College Dublin), Tim Willoughby (Head of Digital Services & Innovation, An Garda Siochana)
Session topics will include:
Open Source & Global Social Impact
Open Source in Health Care
Commercial Impact of Open Source
Open Source & Open Data in Government
The Future of Global Open Source
Each session will include some case studies of where open source has been used to deliver real economic and social benefits and a discussion about the practical steps that can be taken to scale these kinds of engagements.
It's a chance for our open source community, and everyone interested in the topic to gather, learn and engage with leading experts from the open source ecosystem.
It's one not to miss!
Event Details
When: Friday, July 1st 9 am-5 pm
Where: Trinity College Dublin
Tickets: Free, register here: www.codeforethics.org