Join us for an Open Tech After Work Happy Hour!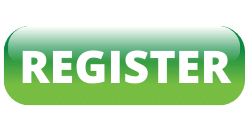 About this event
Open Ireland Network would like to invite you to an Open Tech After Work Happy Hour on Monday, September 12th at 6 pm in BrewDog Outpost Dublin. We are delighted to be partnering with the following fabulous communities active in the open source ecosystem to bring you this free event:
A huge thank you goes to all the groups above whose contributions have helped make this event happen!
The Linux Foundation Open Source Summit will be in town the week of Sep 12th, so this is a great opportunity for the open Ireland ecosystem to meet and network with the other members of the global open source community.
Can't wait to see you there!
Code of Conduct
Open Tech After Work must be an experience free from any harassment related to sex, gender identity and expression, age, sexual orientation, disability, physical appearance, body size, ethnicity, religion (or lack thereof), or technology. We do not tolerate any form of harassment during the event. Event participants who violate these rules may be sanctioned or expelled from the event at the discretion of the event organizers.
Basically, be nice – and if you have any issues, please approach the event organizers, who will make themselves known at the event.
Health & Safety
In consideration of those in our community who are still COVID cautious, we ask that attendees have been vaccinated for COVID-19 OR have a Negative COVID-19 Test.
BrewDog Outpost Dublin also has an open-air terrace for those who prefer not to socialise indoors.
About Open Tech After Work
Open Tech After Work Events are opportunities for Open Tech Community to meet up, build & strengthen the OSS & Open Tech community in cities around the world. This event in Dublin is part of a series of Open Tech After Work events. Find out more at www.opentechafterwork.net.